a private network
for the next generation of physicians
Connect with a global network of students, graduates and physicians sharing your passion for medicine. Access valuable medical education programs at each stage of your medical education journey.

PROJECT IMG CONNECTS
MEDICAL STUDENTS, GRADUATES & PHYSICIANS
Develop your own professional network. Collaborate with members from around the world that share your passion for your particular medical specialty and dream of becoming a physician.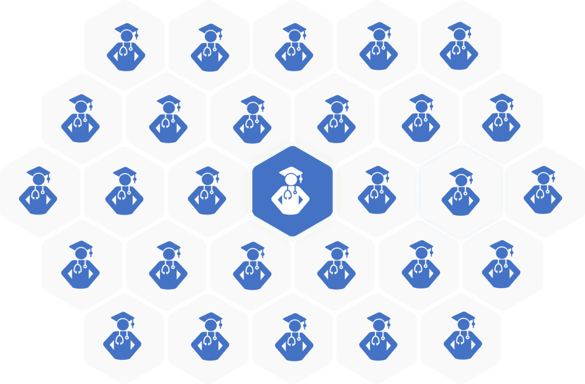 PROJECT IMG IS A PATHWAY
TO US RESIDENCY
Our founder, Dr. Sebastian Arruarana, successfully matched into US Residency after graduating from medical school in Argentina. After confronting numerous challenges and obstacles, he has designed an organized pathway that will help you reach your goal of becoming a US physician.

PROJECT IMG IS DEMOCRATIZING
MEDICAL EDUCATION
Access open-source and premium medical education programs to prepare you for your USMLE exams, clinical rotations and medical research opportunities.

Access to free and premium medical education resources that will prepare you at each stage of your medical education journey.

Experience live online sessions with guest lectures from faculty, physician leaders, and subject-matter experts.

Courses are personally developed by faculty physicians with academic medicine experience.
PROJECT IMG COLLABORATES
STRATEGIC ALLIANCES
We are proud to align with international medical schools, student-led organizations and non-governmental organizations that share our common mission to achieve equality in medical education for all medical students.