membership designed for physician leaders
Project IMG is designed for future and current physicians to support and guide their academic and clinical experience to become ideal candidates for US Residency.
the collective
Get instant access to a global community of peers who share your mission to becoming a physician. By connecting with likeminded colleagues, you can expand your professional network.

CORE GROUP
Collaborate with members that are on the same pathway to residency. Your core support group will be led by an advisor that will provide curated content to help you on your journey.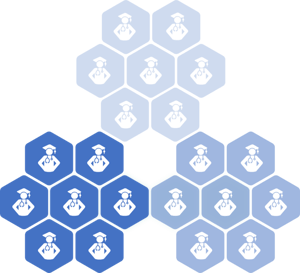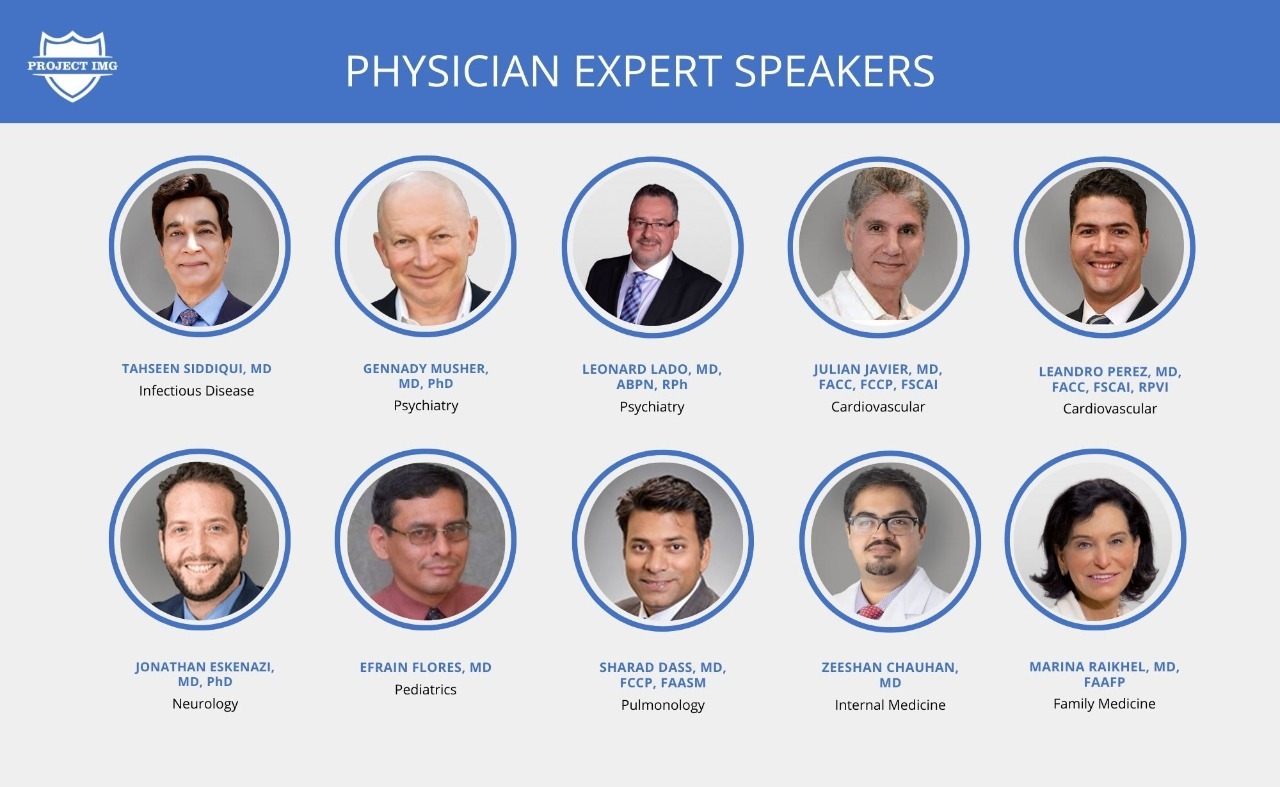 EXCLUSIVE EXPERT ACCESS
Open access to webinars and lectures where you'll gain knowledge and insights from academic medicine leaders from around the world. Experts include teaching physicians, program directors, biotech and healthcare executives, and subject-matter experts.
MEDICAL EDUCATION RESOURCES
Access a comprehensive suite of medical education resources designed to help you prepare for your USMLE exams. In addition, you'll have access to medical research and clinical training opportunities from our US teaching faculty network — available in-person and online.
MULTI-MODALITY LEARNING
Access free and premium medical education programs to prepare you for your USMLE exams, clinical rotations and medical research opportunities.

Access to free and premium medical education resources that will prepare you at each stage of your medical education journey.

Experience live online sessions with guest lectures from faculty, physician leaders, and subject-matter experts.

Courses are personally developed by faculty physicians with academic medicine experience.

Kick-start your residency journey with a residency roadmap that keeps you focused on your goal.

Learn directly from physicians to gain actionable insights and implement learning into practice.

Interact with and learn from high-achieving peers from around the globe and build your network.
THE PROJECT IMG NETWORK
Access medical education content from anywhere and anytime. The platform is available on any device for members that actively travel beyond borders throughout the world.
Online learning
Free and premium online, short courses are available live and on-demand.
Community Groups
Join a specialty-specific group to participate in collaborative learning sessions.
Member Meetups
Exclusive access to meetups where you'll be able to network with other members, residents, program directors and physicians in support of the community.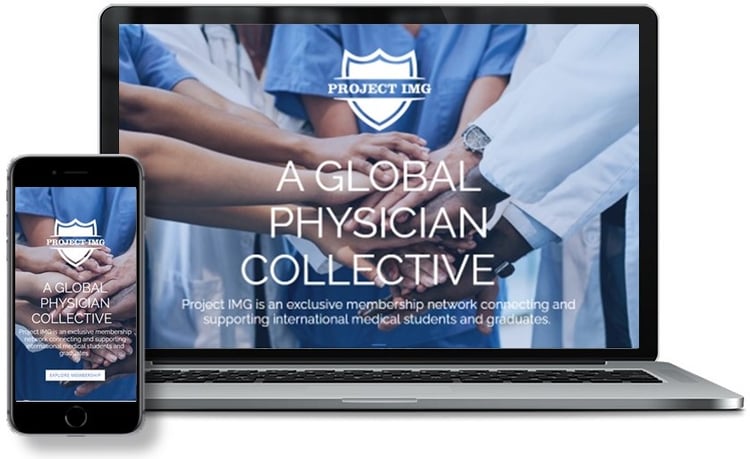 JOIN OUR GLOBAL NETWORK
Join the fastest growing network of international medical students and graduates. Your membership and voice are highly valued and will help us achieve medical education equality around the world.